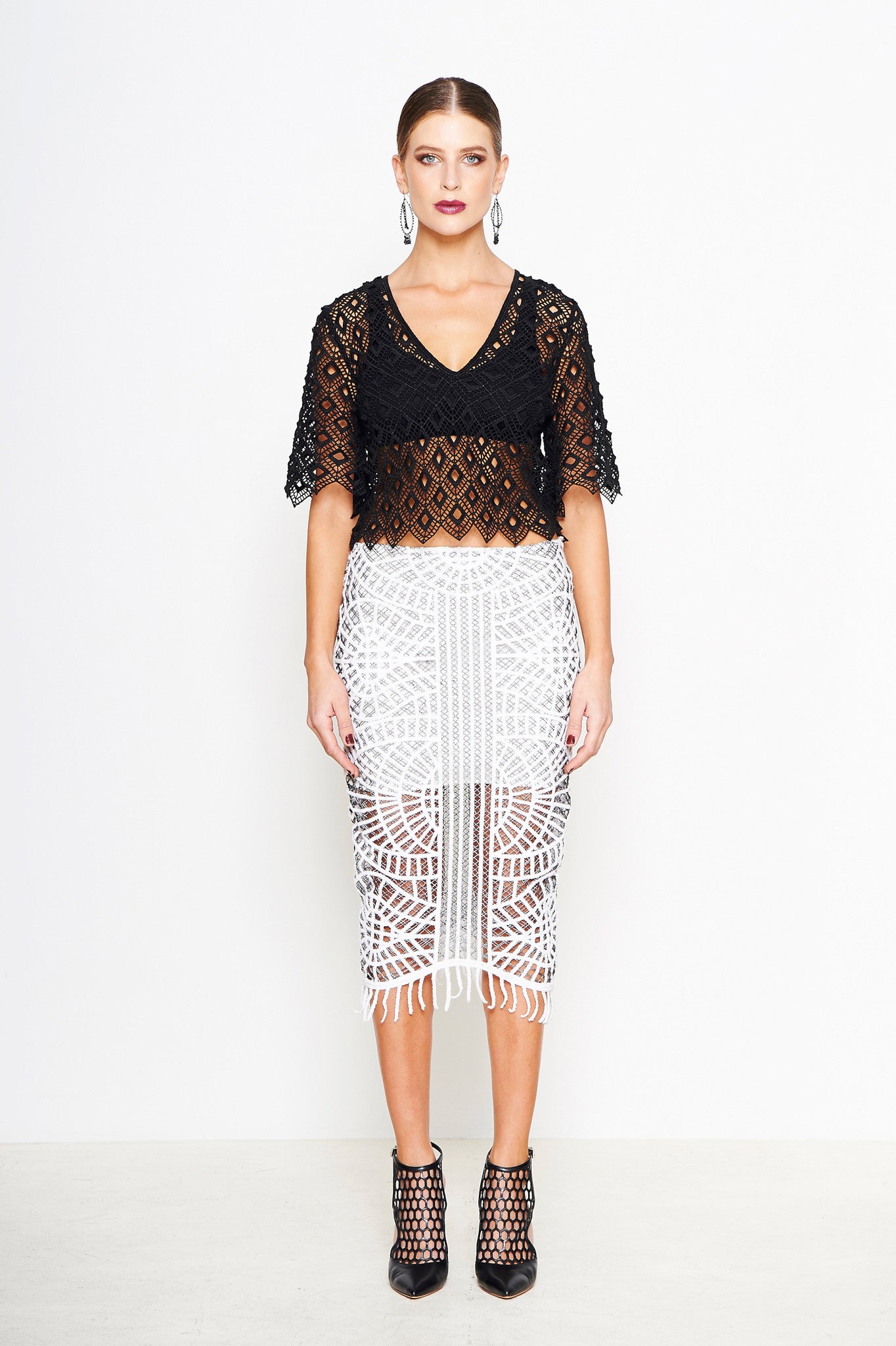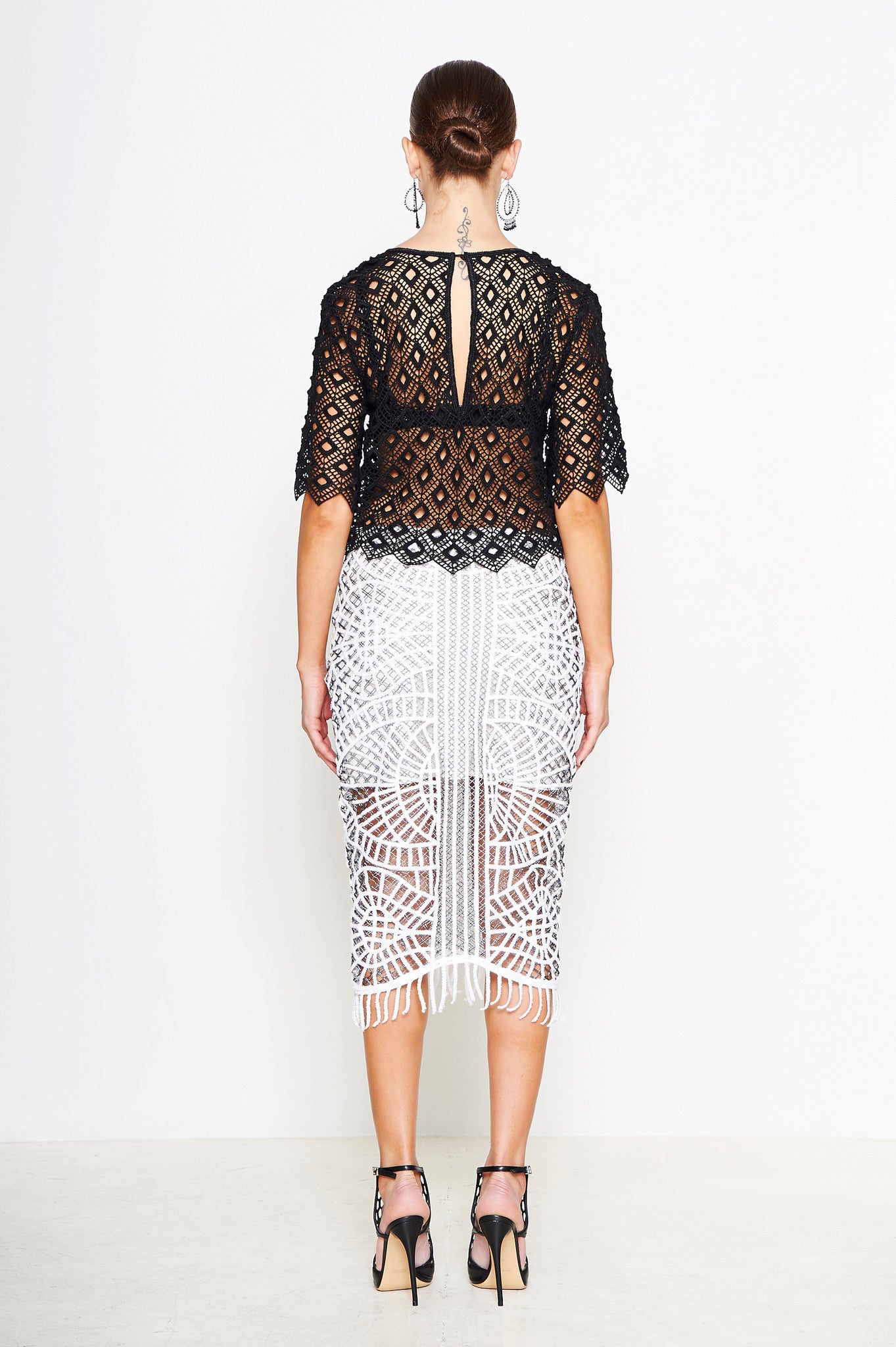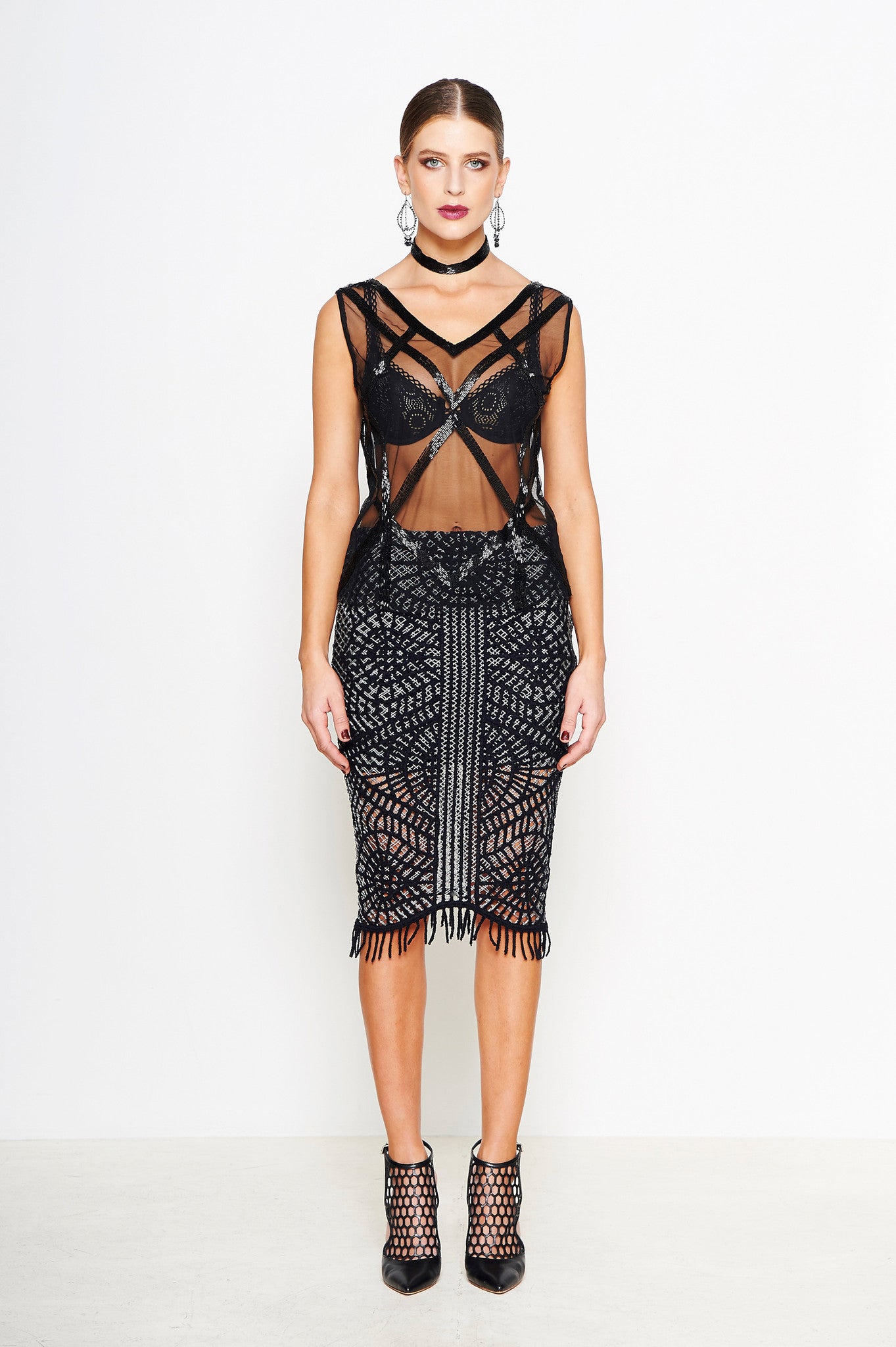 Midi Fringe Skirt with Specialised Art Deco Embroidery
EMILIA-
This remarkable garment is a stunning statement piece that truly showcases expert artistry. The garment features custom-designed artisan embroidery that utilises a raised rope technique, which is carefully applied onto a lurex mesh base. The result is a captivating visual effect that exudes sophistication and elegance.
The embroidery is strategically placed to create a slimming and flattering effect on the figure, while the curved hemline gives the illusion of longer legs. The overall design is thoughtfully crafted to accentuate the wearer's natural curves and highlight their best features.
The garment is finished with a rope-style fringe and side split, which add a touch of playfulness and movement to the design. These finishing touches give the garment a dynamic and eye-catching appeal, making it perfect for any occasion where you want to stand out.
Overall, this piece is a true work of art, showcasing exceptional craftsmanship and attention to detail. It's a show-stopping garment that is sure to turn heads and make a lasting impression, a valuable addition to any wardrobe for those who want to make a statement.
More info
Material: 100% Polyester | Lining: 100% Polyester
White & Silver worn here with our DARIA DIAMONDS EMBROIDERED BEADED TOP. Black & Silver worn here with JASMIN ART DECO BEADED TOP
Our Model is 177cm tall and is wearing a size 10.
Designed in Australia. Ethically made in India.