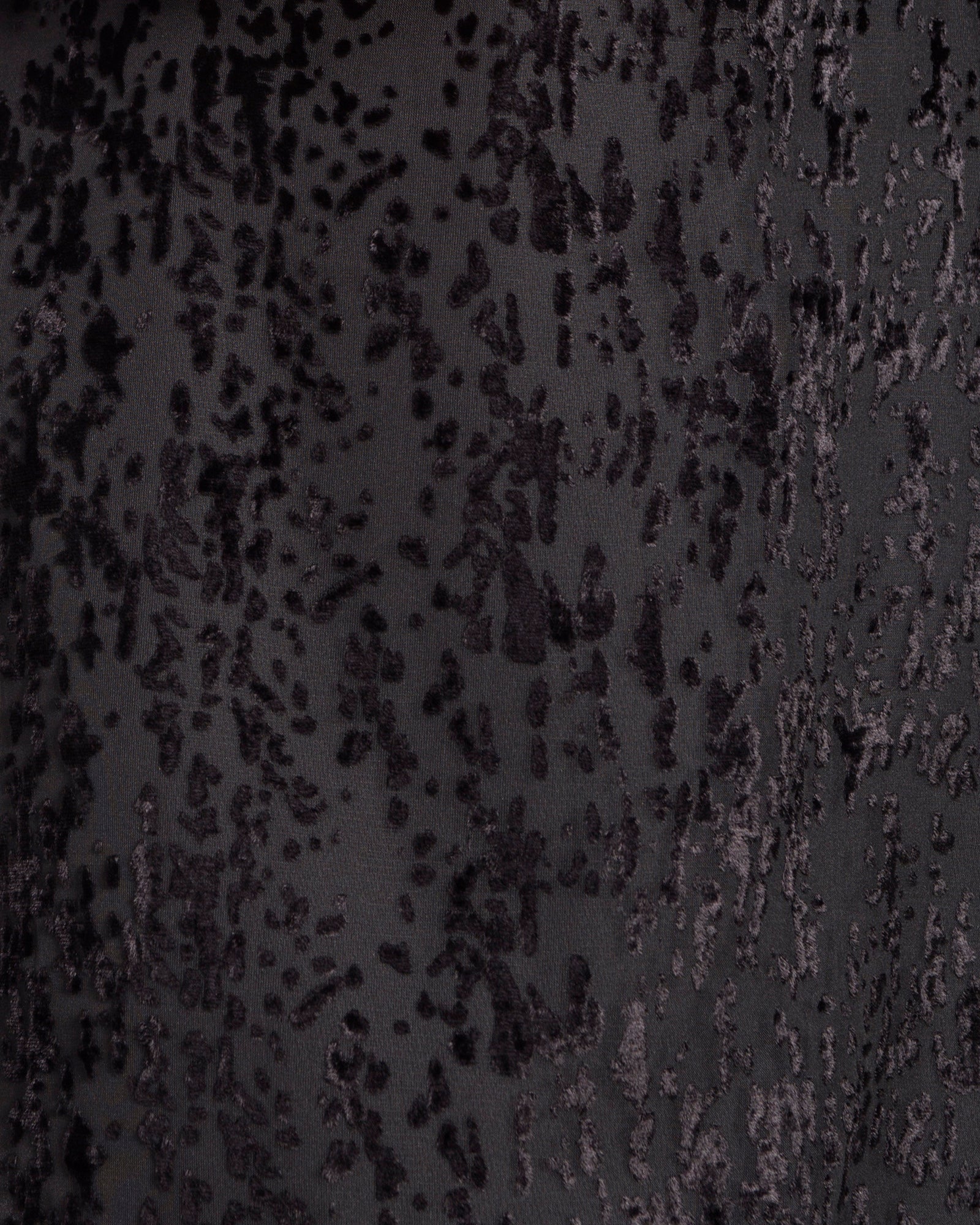 Corinne -
This top is a true work of art, with intricate beading that lines the collar and hem, creating a mesmerising and eye-catching effect. The beadwork is crafted with incredible attention to detail, showcasing the precision and skill of the artisan who created it.
But the beauty of this top doesn't end there. It also features a unique technique that combines two different fabrics to create a stunning contrast in textures. The first fabric is a burnout velvet, which has been delicately crafted to create a striking pattern. The second fabric is a soft and supple material that provides a subtle backdrop for the velvet.
The result is a top that is both visually stunning and incredibly comfortable to wear. It's perfect for any occasion, whether you're dressing up for a fancy night out or keeping it casual for a weekend lunch with friends.
One of the standout features of this top is the wrap belt, which allows you to customise the fit and create a flattering silhouette that accentuates your curves. The belt is easy to adjust and adds an extra touch of elegance to an already stunning piece.
Overall, this top is a testament to the creativity and skill of its designer. It's a true statement piece that will turn heads and leave a lasting impression wherever you go.
MORE INFO:
Shell Fabric: 50% Viscose 50% Polyester
Lining Fabric: 100% Polyester
Dry Clean Only
Our Model is 177cm tall and is wearing a size 10.
Designed in Australia. Ethically made in India.