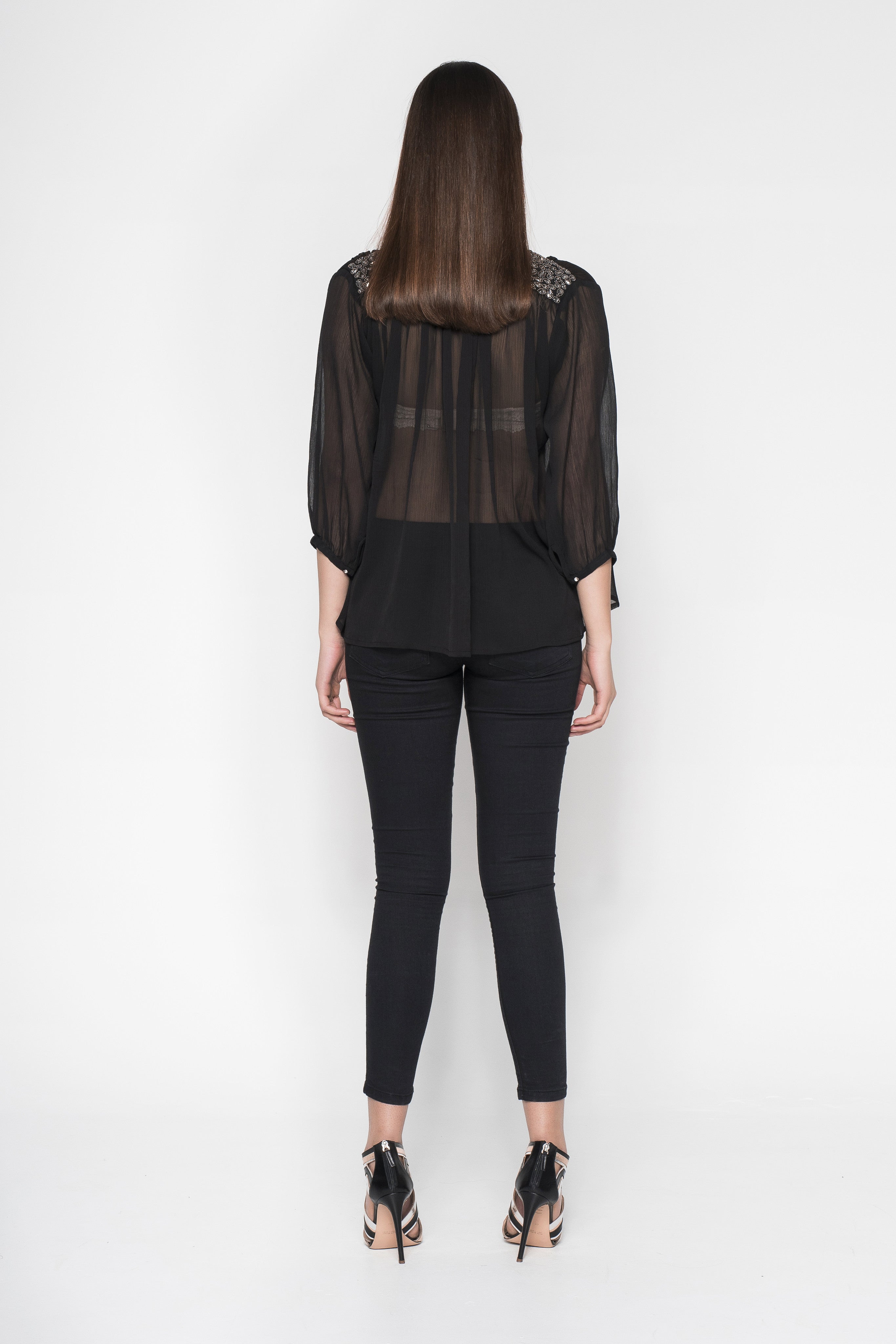 Sheer Shirt with Mixed-Shaped Embroidery
This gorgeous shirt is a stunning piece that is sure to turn heads. It is made from a soft, sheer fabric that feels luxurious and comfortable against the skin. The shirt boasts 3/4 sleeves, making it perfect for those in-between seasons when you need a little coverage but don't want to overheat.
The collarless, button-down front of the shirt adds to its sophisticated look, making it a versatile piece that can be dressed up or down to suit any occasion. The unique leaf-shaped embroidery across the shoulders is the standout feature of this shirt, creating a striking and elegant design that is both modern and timeless.
The silver stones used in the embroidery are complemented by the hand-beaded pewter seed beads, which add a touch of glamour and sparkle to the shirt. This intricate detail is a testament to the quality and craftsmanship that goes into every Siyona piece.
Overall, this shirt exudes fashionable elegance and embodies the spirit of the Siyona woman. It is a statement piece that is sure to become a cherished addition to any wardrobe, and is perfect for anyone who wants to add a touch of sophistication and glamour to their look.
More info:
Fabric: 100% Polyester
Dry Clean Only
Our Model is 177cm tall and is wearing a size 10.
Designed in Australia. Ethically made in India.